Meet
Our
Doctors
Dr. Aradhna Saxena leads an amazing team of highly skilled and experienced board-certified dermatologists, medical professionals, and aestheticians.
Learn More
See
Our
Results
We invite you to browse through our gallery of before-and-after images of our patients to learn what kind of results you can expect.
View Gallery
Medical, Surgical, and Cosmetic Dermatology
Welcome to the Dermatology and Skin Cancer Institute. We are a well-respected and established dermatology practice serving the Greater Philadelphia area. Located in Lansdale and Fort Washington in Montgomery County, we offer our patients the full range of medical, surgical, and cosmetic dermatology services, including skin cancer screenings, melanoma surgery, Mohs skin cancer surgery, and advanced botox, filler, and laser treatments. We invite you to read more about us and our in-house medical spa, Spa 361 at the Dermatology and Skin Cancer Institute, and to discover all the services we provide, from acne treatment to facial rejuvenation.
About Us
Our Doctors
Dr. Aradhna Saxena is a board-certified dermatologist and fellowship-trained Mohs surgeon who specializes in the diagnosis and treatment of skin cancers. As a native of Philadelphia, PA, she is thrilled to be serving patients in the Greater Philadelphia area. Dr. Saxena gives each patient special attention and compassionate care to provide the best in medical and cosmetic dermatological care.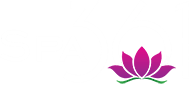 Spa 361 at the Dermatology and Skin Cancer Institute is Dr. Aradhna Saxena's very own in-house luxury medical spa. Our locations in Fort Washington and Lansdale, PA provide only the best, most sought-after, and most effective aesthetic treatments for our patients. Schedule a consultation with us and see for yourself what pampering your skin properly can do for your overall well-being.
Spa 361
Reviews
"My teenage daughter and I are both patients of Dr. Kasper. The reception area is modern and bright. The reception area staff is always welcoming. Dr. Kasper is friendly and efficient. Wait time is short, which I appreciate. I am thinking about booking an aesthetician appointment or two in the near future."
M.A.
Yelp
"I have been seeing Amy Hahn for over 15 years. She worked with a dermatologist who found my melanoma, prior to his retirement. Amy has seen me ever since and I trust her completely. She is very knowledgeable and thoroughly explains everything she does when removing moles or freezing anything off. I have so much respect for her the office."
P.M.
Google
"First rate customer service, excellent communications and they GET THE JOB DONE!!!! Dr. Dave Kasper will communicate what the issue is, take corrective action and guide you on the best path to proper skin care. He is proactive not reactive and puts his experience to use. Just an all around great experience from the front staff reminding me about my referral so you don't waste a trip to the AWESOME care of Dr. Dave. Make this your on stop for dermatology and all that involves making a smarter YOU! Jonathan"
J.M.
Google
"Would recommend this dermatologist's office hands down. Office itself is beautiful and updated. They provide a variety of services to patients and excellent care."
N.G.
Yelp
"Dr Kasper is always polite and professional. He answers all questions. What was particularly welcoming was his support staff, all were pleasant and willing to help. Recently I needed an appointment at the last minute and the staff worked to get me in when their schedule was full. Thank You."
E.M.
Google
Learn More
Thank you for visiting the Dermatology and Skin Cancer Institute website. Our goal is to provide as much information about our practice as possible to help you make an informed choice for your skin care needs. If you have any questions or would like to schedule a consultation or appointment, please contact our Fort Washington or Lansdale, PA office.
Fort Washington Office
455 Pennsylvania Avenue
Suite 127
Fort Washington, PA 19034
215-793-9755
Lansdale Office
1240 South Broad Street
Suite 200
Lansdale, PA 19446
215-361-3376