Meet
Our
Doctors
Dr. Aradhna Saxena leads an amazing team of highly skilled and experienced board-certified dermatologists, medical professionals, and aestheticians.
Learn More
See
Our
Results
We invite you to browse through our gallery of before-and-after images of our patients to learn what kind of results you can expect.
View Gallery
Medical, Surgical, and Cosmetic Dermatology
Welcome to the Dermatology and Skin Cancer Institute. We are a well-respected and established dermatology practice serving the Greater Philadelphia area. Located in Lansdale and Fort Washington in Montgomery County, we offer our patients the full range of medical, surgical, and cosmetic dermatology services, including skin cancer screenings, melanoma surgery, Mohs skin cancer surgery, and advanced botox, filler, and laser treatments. We invite you to read more about us and our in-house medical spa, Spa 361 at the Dermatology and Skin Cancer Institute, and to discover all the services we provide, from acne treatment to facial rejuvenation.
About Us
Our Doctors
Dr. Aradhna Saxena is a board-certified dermatologist and fellowship-trained Mohs surgeon who specializes in the diagnosis and treatment of skin cancers. As a native of Philadelphia, PA, she is thrilled to be serving patients in the Greater Philadelphia area. Dr. Saxena gives each patient special attention and compassionate care to provide the best in medical and cosmetic dermatological care.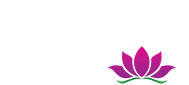 Spa 361 at the Dermatology and Skin Cancer Institute is Dr. Aradhna Saxena's very own in-house luxury medical spa. Our locations in Fort Washington and Lansdale, PA provide only the best, most sought-after, and most effective aesthetic treatments for our patients. Schedule a consultation with us and see for yourself what pampering your skin properly can do for your overall well-being.
Spa 361
Reviews
"My teenage daughter and I are both patients of Dr. Kasper. The reception area is modern and bright. The reception area staff is always welcoming. Dr. Kasper is friendly and efficient. Wait time is short, which I appreciate. I am thinking about booking an aesthetician appointment or two in the near future."
M.A.
Yelp
"Wonderful experience, and I had skin cancer removed. From top to bottom, everyone I dealt with was professional and friendly. Exceptionally knowledgeable and helpful with clear and direct communication. Dr. Saxena is an amazing doc - I chose this office specifically because they had removed a spot for me about three years ago and I'm happy to say the experience was even better this time. A quick note on their COVID-19 procedure. Suffice it to say I am just as happy with the procedure they have in place. I felt safe the whole time. Very professional and comfortable."
M.S.
Google
"Dr. Kasper is a great physician. He takes the time to truly get to know his patients. He does a great job teaching his patients and answering their questions. The staff is very helpful as well. I highly recommend this clinic!"
S.M.
Google
"I saw Dr. David Kasper and he was excellent! He was polite, answered every question and took his time with me. It was a great experience!"
J.D.
Google
"I've been going to the Lansdale location for years for my annual skin check. This was postponed during COVID, but the staff set up a telemedicine visit for a new issue before I could get there in person. They made this simple! My annual check was done by a mew PA with them (but not new to derm), Charlie, and he took the time and was patient in answering all of my questions during the exam. Also can't say enough for their COVID preparedness - no one had to touch my ID & insurance card, they had q-tips to use and dispose of for use of the tablets and sample bags pre-made since the sample jars are gone to keep everyone safe."
J.B.
Google
Learn More
Thank you for visiting the Dermatology and Skin Cancer Institute website. Our goal is to provide as much information about our practice as possible to help you make an informed choice for your skin care needs. If you have any questions or would like to schedule a consultation or appointment, please contact our Fort Washington or Lansdale, PA office.